Legion Room - $845.00/Day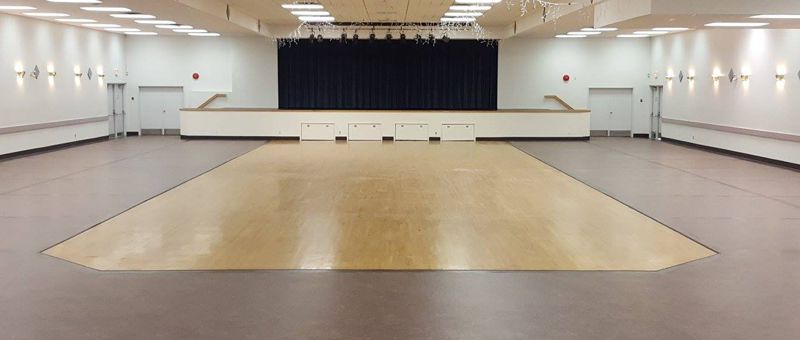 Room Features
8260 Square Feet of completely open space (No pillars blocking view)
1000 Person capacity when set as a Theatre
850 Person capacity when set as a banquet style
700 Person capacity when set as a cabaret
802 Square Foot raised stage c/w lighting, and side dressing rooms
Vinyl Flooring
Hardwood Dance Floor
Click Here for rental agreement for Legion room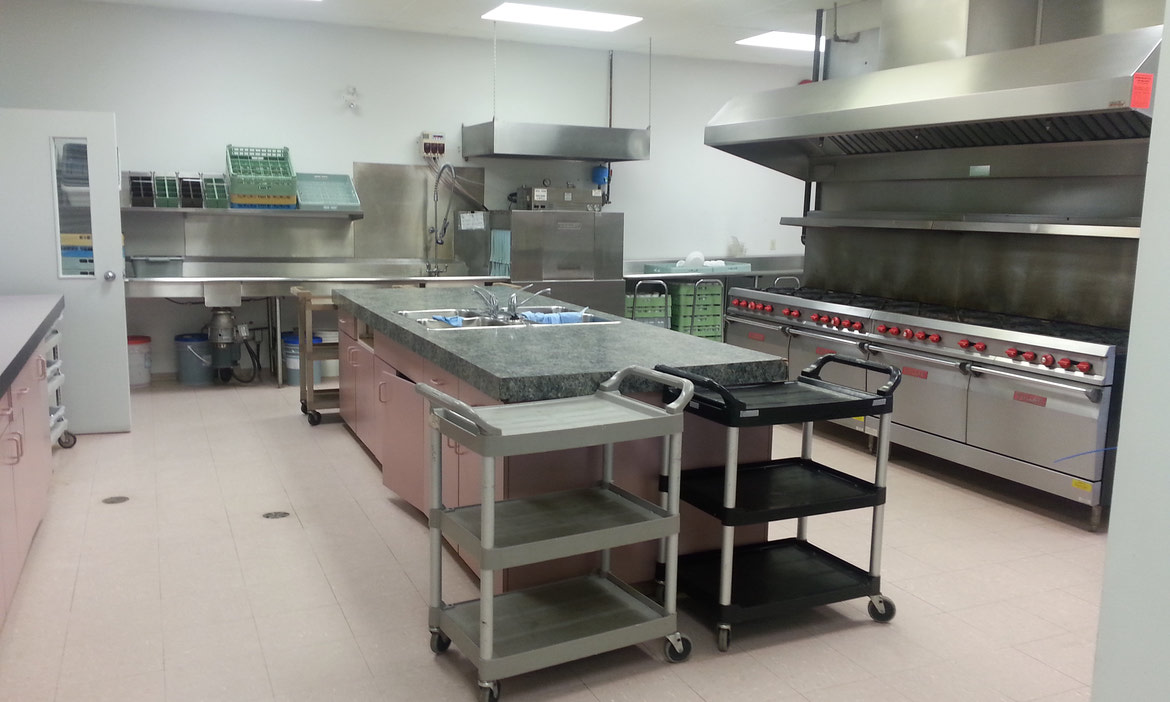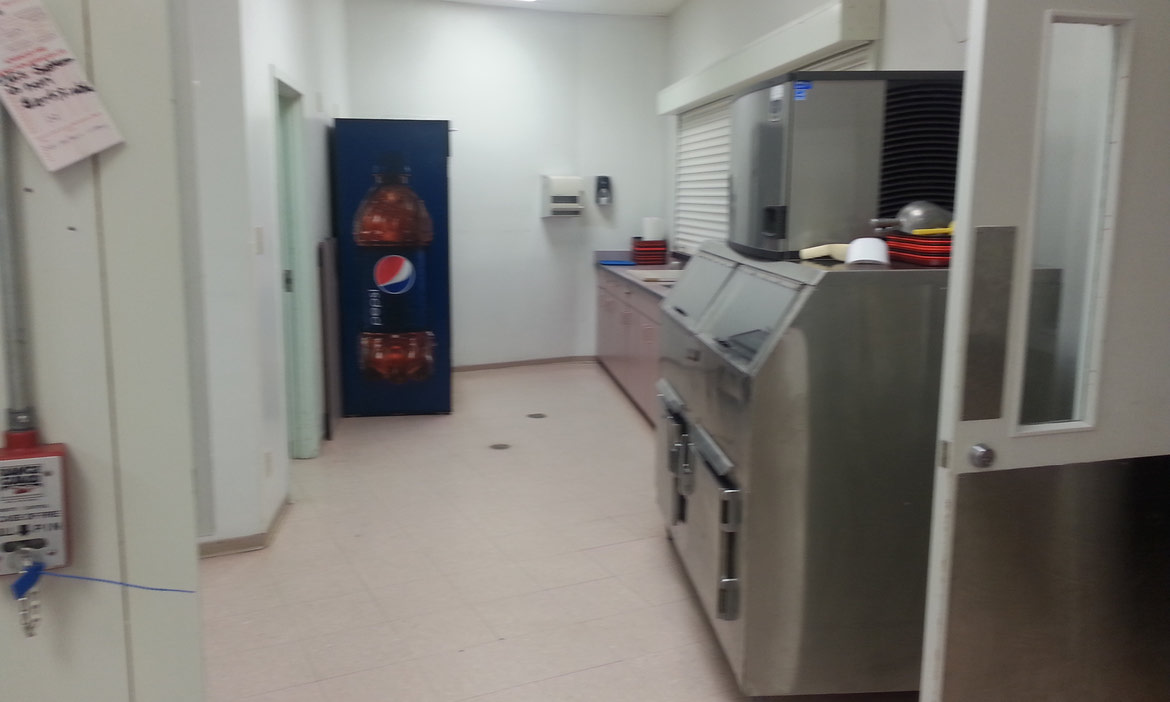 Legion Room Bar
Walk in Cooler
Dual Sliding Door Cooler
Sink
Serving Trays
Mounted Pop Dispenser
Corkage - $2.60/Guest
2 - Portable Fountain Pop Dispensers (Pepsi, 7-Up, Diet Pepsi, Ginger Ale)
Ice Machine
7 Ounce Plastic Cups
Quite often, it is cheaper to get us to provide the corkage for you.
Click here to use our Corkage Calculator
Included Ammenities
Chairs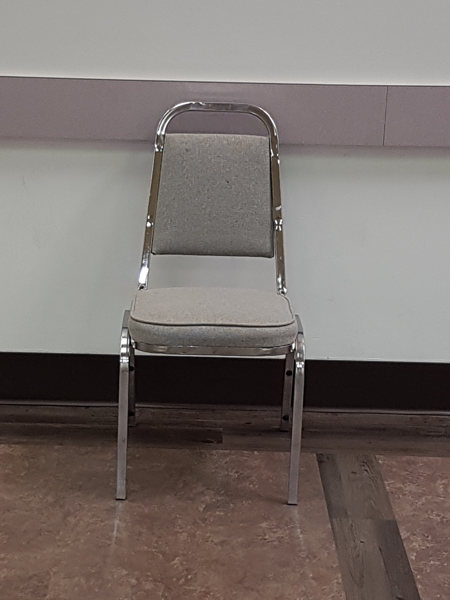 1000 Stacking Chairs
Tables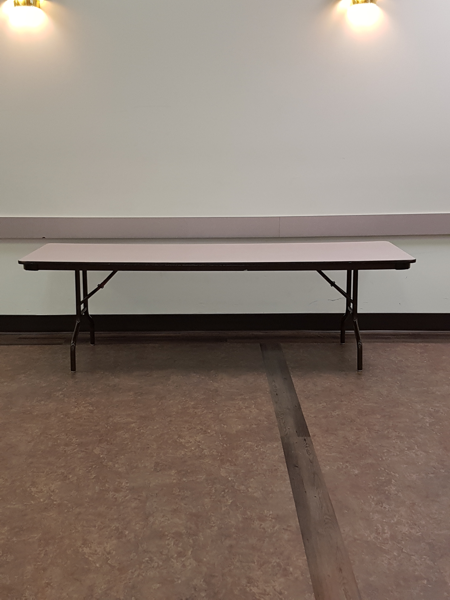 80 - 8' Wooden Tables
14 - 6' Wooden Tables
3 - 4' Wooden Tables
Screen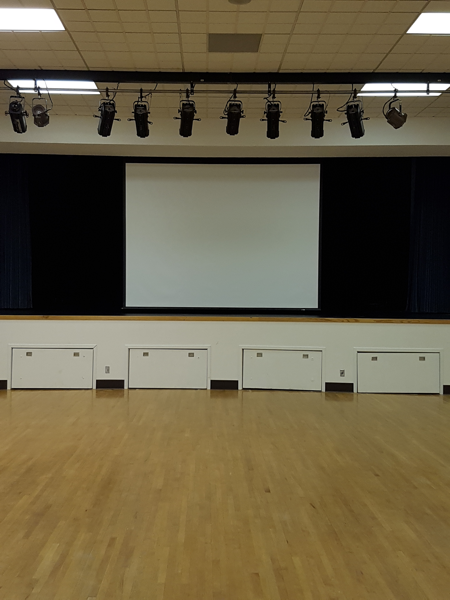 12' x 9' Retractable Display Screen
Sound System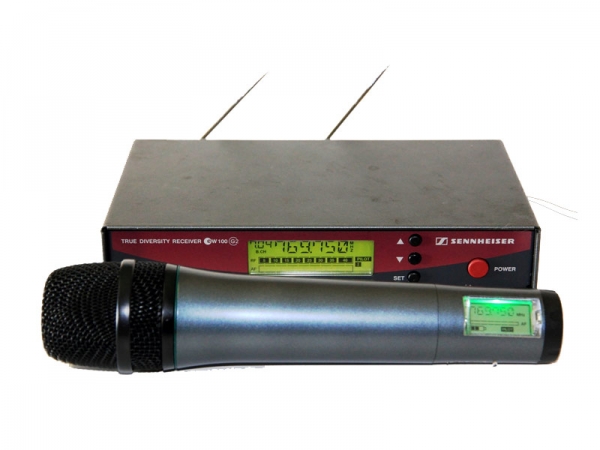 2 - Wireless Microphone
1 - Lapel Microphone
Ipod/Laptop Connection
Podium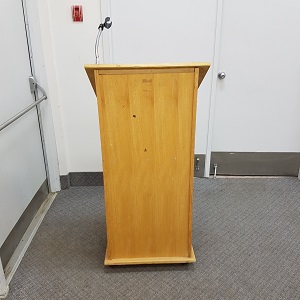 Speakers Podium with Microphone Holder
Piano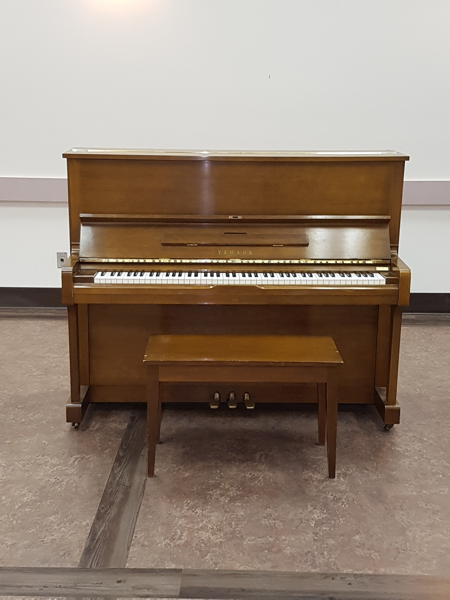 1 - Piano and Bench
Rental Amenities Available
Water Glasses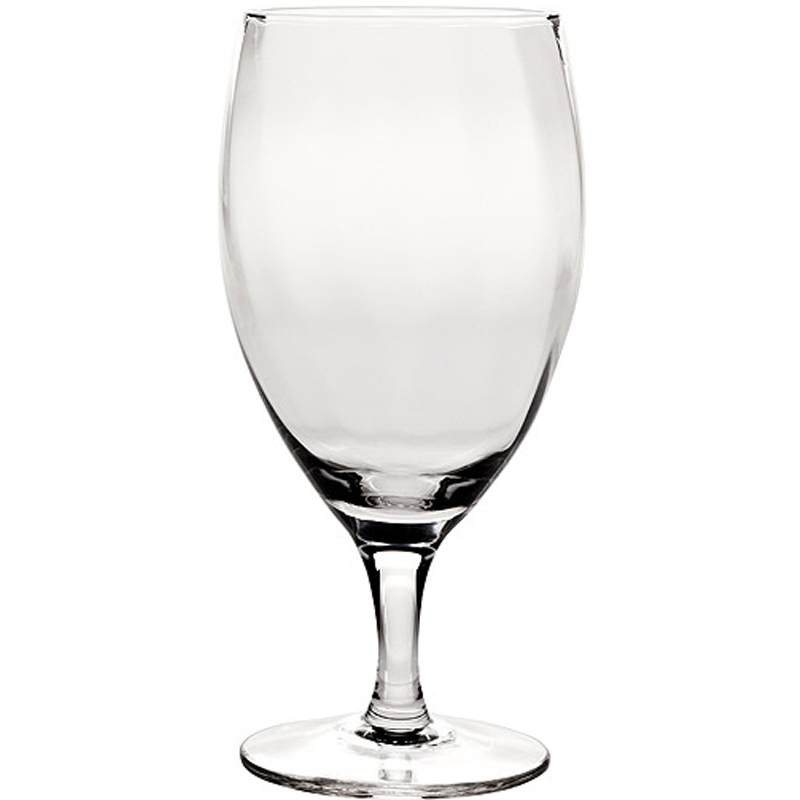 $0.60 / Glass
Wine Glasses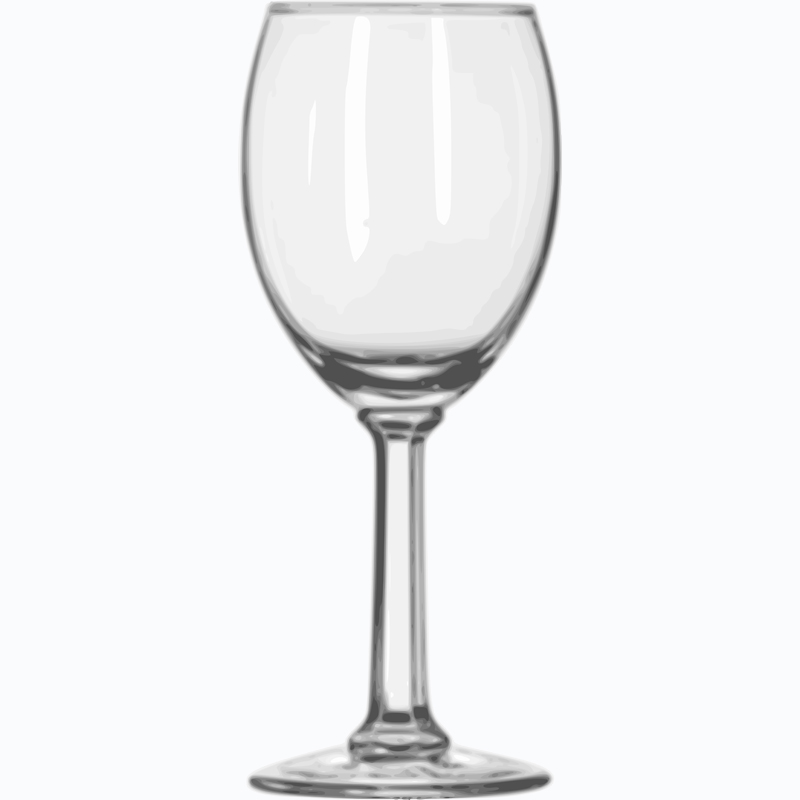 $0.60 / Glass
Highball Glasses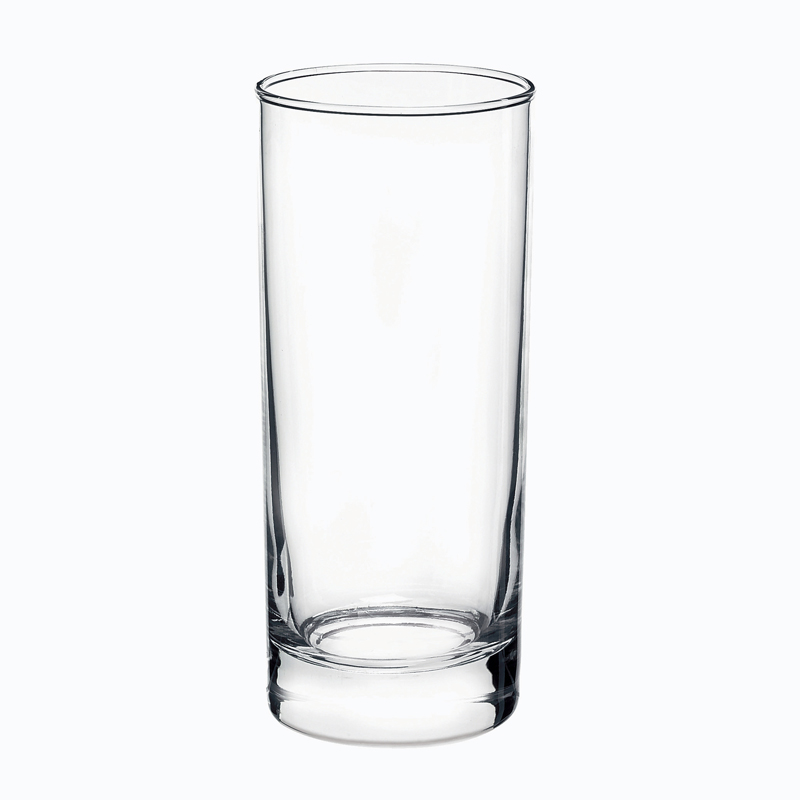 $0.60 / Glass
Photo Gallery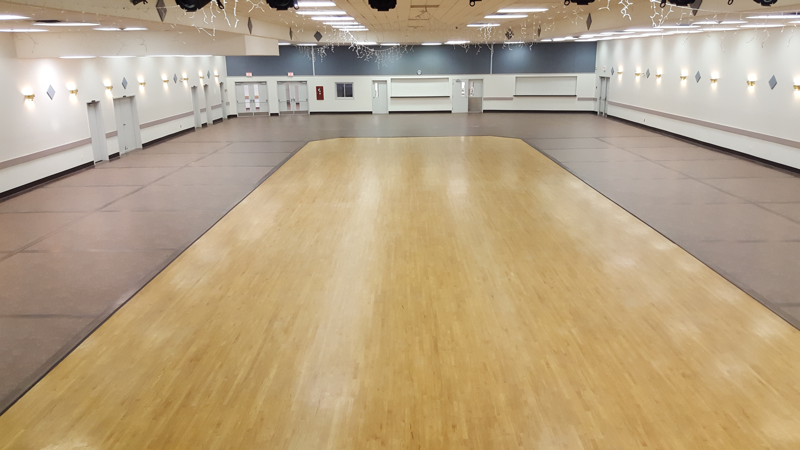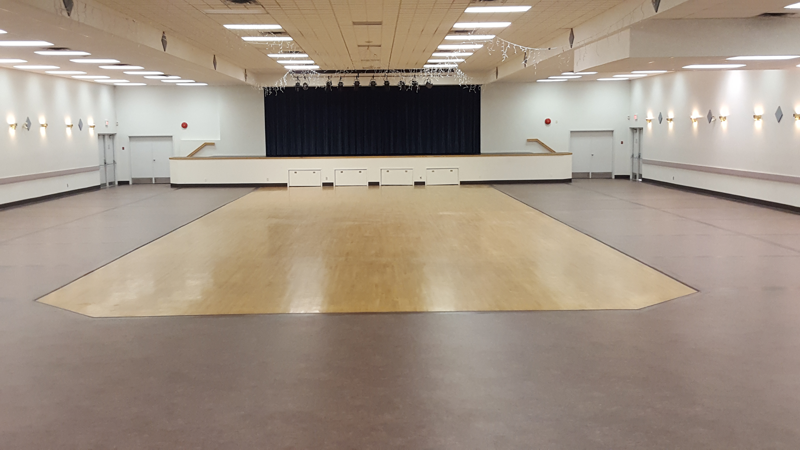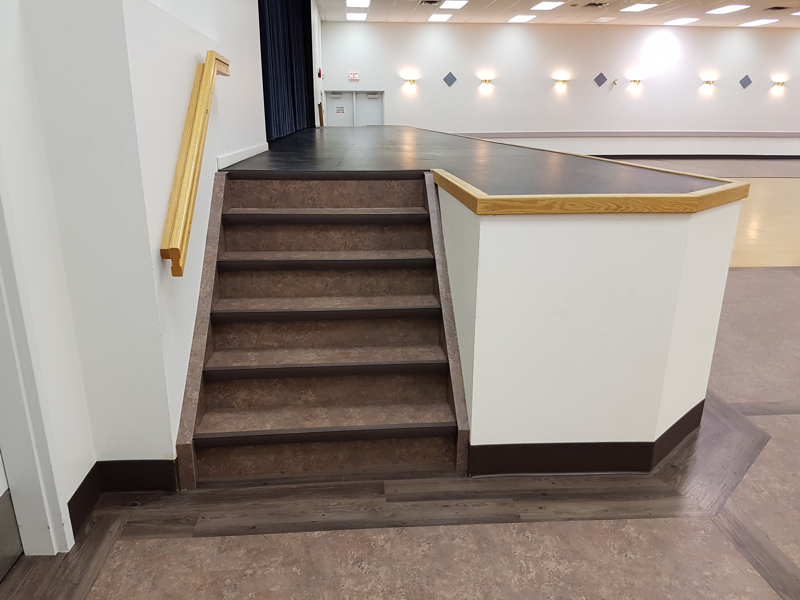 It is the intent of the Westlock & District Community Hall Society to efficiently operate with the help and direction of all interested parties. It's a community hall for the enjoyment and betterment of our local district.
Phone
(780) 349-8744
Westlock And District Community Hall
10711 - 104 Ave
Westlock, AB T7P 2E6
E-mail
westlock-hall@telus.net